Created on Monday, 13 July 2015 14:24
Physical Medicine and Rehabilitation Clinic was formed in 1957 and it became part of the Clinical Center Niš in 1990. It is engaged in providing services in the field of physical medicine, rehabilitation and prosthetics. It is a teaching center of the Faculty of Medicine in Niš.Physical Medicine and Rehabilitation Clinic is a highly specialized health institution which deals with the treatment and rehabilitation of different disorders (locomotor system disorders, central and peripheral motor neurons, oncology, rheumatology, post-traumatic and post-operative conditions etc.). Pediatric rehabilitation and habilitation is also conducted.The following diagnostic and therapeutic procedures have been introduced recently:
· EMG (electromyography)
· Urodiagnostics in children
· use of botulinum toxin
· lymphatic drainage
· laser therapy, etc.
Department of Habilitation and Rehabilitation
Department of Rehabilitation of Post-traumatic Conditions, Orthotics and Prosthetics
Department of Rehabilitation of Neurological Patients
Department for Receiving Patients, Specialist and Consultative Activity and Diagnosis
• Section for Diagnosis
• Section of Consultative and Pilot Service
Ivona Stanković, MD, PhD
Dragan Zlatanović, MD, MSci
Prim. dr Ljiljana Lazić
Prim. mr dr Bratislav Cvetković
Doc. dr Mirjana Kocić
Lidija Dimitrijević, MD, PhD
Dr med.sci. Milan Mandić
Dr Olga Marinković
Vesna Savić
Bojan Tasić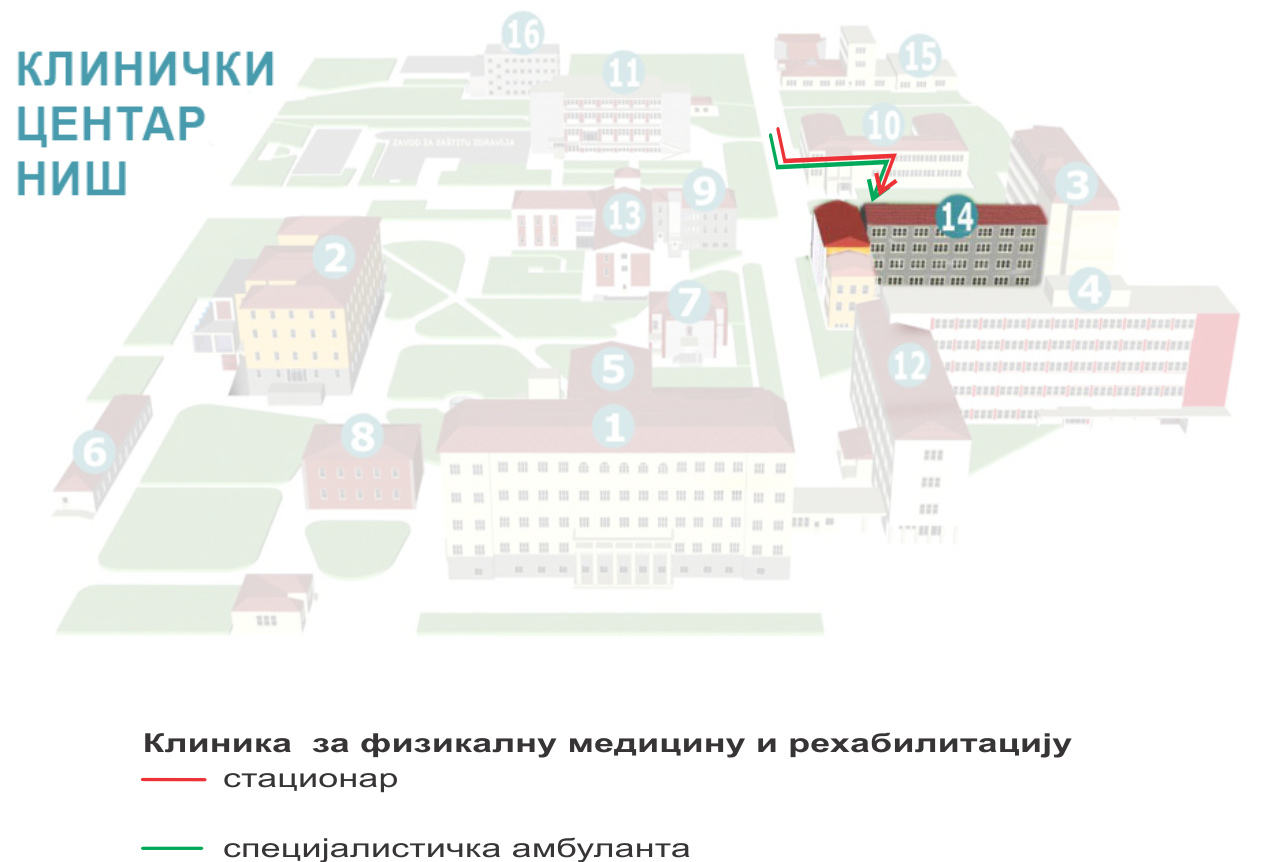 Click on image to enlarge