Created on Monday, 13 July 2015 14:17
Plastic and Reconstructive Surgery Clinic is one of the youngest clinics within the Clinical Center Niš. It was developed out of the Department of Plastic and Reconstructive Surgery within the General Surgery Clinic. It was officially established on September 1, 2007.
Medical doctors from the clinic, due to their continuing education here and abroad using their surgical skills, offer the services from the following fields:
Oncological surgery of skin and soft tissues
Hand surgery
Joint MCP IPIP
Reconstructive surgery including microsurgical reconstructions
Treatment of burns
Esthetic surgery
Breast reconstruction after a cancer surgery
A specialist of plastic and reconstructive surgery is available 24/7. Apart from their regular shifts, there is always a doctor on duty responsible for treating the patients with urgent conditions.
Department of Plastic and Reconstructive Surgery
Department for Admission of Patients, Spec-Consultative Activity and Diagnostics
Dr Jadranka Paravina
Doc. dr Goran Stevanović
Dragana Stojanović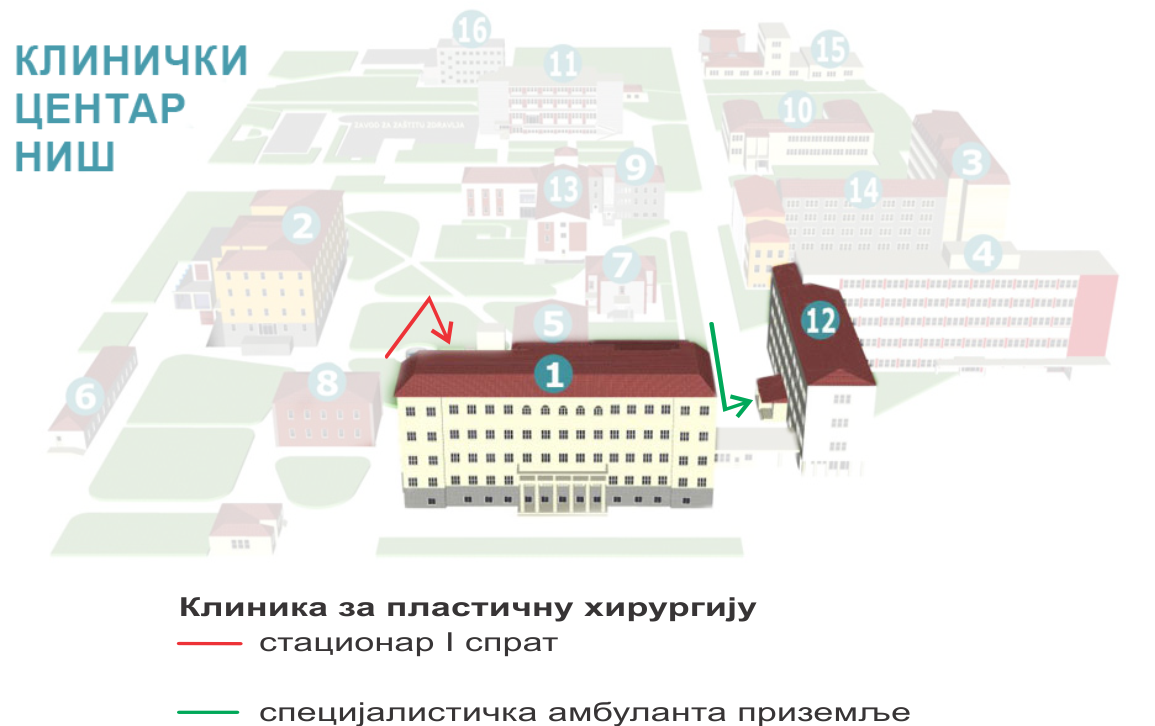 Click
on image to enlarge