Created on Monday, 12 October 2015 13:04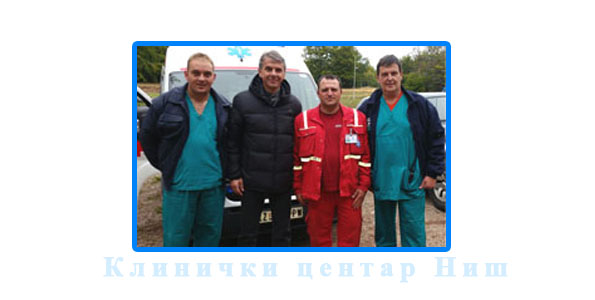 On October 7,2015, a tactical demonstration exercise was held on Stara Planina. The aim of the exercise was to practice competence in planning, command, control, evaluation of the situation, decision-making, organization, co-ordination, transmitting and executing orders by Serbian authorities in the recreation center "Stara Planina".
Subject of the exercise:

- Anti-terrorist exercise - tactics of fighting indoors

- Operation and procedures in effect in a possessed building

- Hostage situations

- Helicopter operations

- Raids with a rope

- Safety and first aid

- Fire and rescue management

- Measures for safe evacuation in case of fire

-Rescue using a lift
Upon the arrival to a VIP suite on the first floor the Gendarmerie teams identify terrorists with the person who is being held hostage.

After unsuccessful negotiations, the negotiation team, based on the information obtained from the negotiation team, develops the plan of intrusion into the premises, detention of terrorists and release of the hostages.

In a coordinated action with the helicopter unit, one team of the Gendarmerie descends on the roof of the hotel from the air and prepares to make the raid on the hotel balcony, using a rope. The action starts on the sign of the Commander of the unit. The sniper neutralizes the armed terrorist on the balcony of the VIP suite and the teams from the ground and air invade.

After the realization of the hostage situation the search for fugitive terrorists comes next. The search is realized by police officers with two "quad" vehicles and two guide dogs, tracker and header.

Upon seeing the police officers from the Gendarmerie on the "quad" vehicle, as well as the official with a guide dog, the terrorist runs out of the woods and starts escaping, after which the handler of the dog releases the dog, and the terrorist is arrested. The search for the second terrorist is conducted by the tracker dog. After finding the terrorist, he will be arrested by the police officers of the Gendarmerie.

After these activities, it is necessary to provide assistance to the injured, transport them and extinguish the fire, which is performed by the workers of the sector for emergency situations.

Workers of the Serbian Ski Company in collaboration with the Mountain Rescue Service carry out the evacuation of the gondola.