Created on Tuesday, 20 October 2015 13:12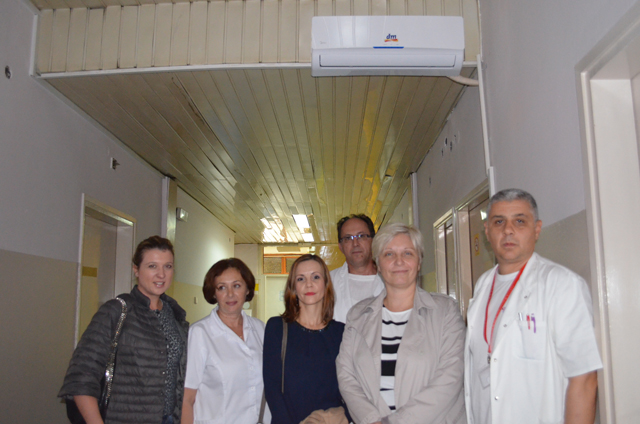 Each donation to the Maternity Ward is very significant, including this one. The company DM Drogerie donated 5 air conditioners to the Obstetrics and Gynecology Clinic in the Clinical Center Niš.
Svetlana Mitić, marketing manager in DM, is very satisfied to be able to donate 5 air conditioners. There are many similar institutions in Serbia, which require these donations, and this time Niš was selected. The Company Dm Drogerie uses every opportunity to show its humanity and also this time they wanted to celebrate 5 years from the beginning of the program "Baby Bonus".

Milan Stefanović, assistant director of the Clinic, received this donation and expressed his gratitude on behalf of the Clinical Center Niš.

On this occasion, the Clinical Center Niš wants to thank the company DM Drogerie for the donation of air conditioners.