Created on Monday, 19 October 2015 12:08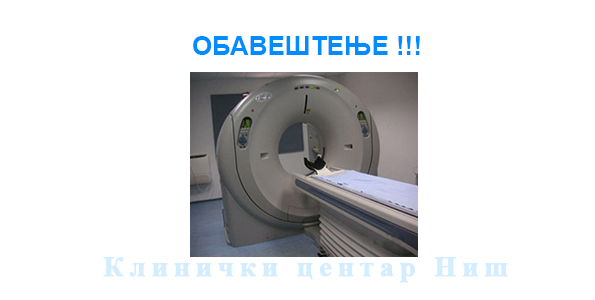 By order of the director of the Clinical Center Niš, Zoran Radovanović, MD, PhD, from October 24-25, 2015 the Radiology Center of the Clinical Center Niš will start conducting MRI in four additional shifts - on Saturdays and Sundays in the morning and afternoon.

The priority patients for magnetic resonance imaging will be the ones whose waiting period was the longest. Inviting patients and informing them about the appointments will begin in the upcoming days.